World premiere video for "Still Learning," and the single is out now on all platforms!
The video is co-directed by Cody Brown and Reba Fritz, and symbolizes both a creative journey and a return home to the collaborators, friends, and city that built singer Reba Fritz as an artist. Please share, follow, and add to playlists to help spread this great music…and join us in person for the album release party on November 19!
Tickets are now on sale for an extraordinary release show 11.19.21 celebrating In a Mess, In a State, and a Second Too Late (Korda 022) the dazzling debut LP by Muskellunge.
The show features Muskellunge's original line up (Rebecca Fritz, John Crozier, Benji Boyd and Eric Tretbar). Sweetening the bill are old friends and Korda label mates The Hang Ups (Brian Tighe, Jeff Kearns, Chadwick Nelson, Aaron Lundholm and Stephen Ittner).
The ticket price includes a download of the entire album In a Mess, In a State, and a Second Too Late (Muskellunge) plus Fields (an exclusive EP of rarities from The Hang Ups)! Get tickets here.
Check out the Muskellunge backstory below by Simon Peter Groebner and prepare for lift off!
Minneapolis, 1992. An underage fan sneaking into the dingy Uptown Bar — through the back door, next to the bathroom — pretty much knew what to expect. The dominant sound from smoke-clogged stages was loud, distorted and dangerous, with industry people big and small scouring local micro-scenes for the next angry thing.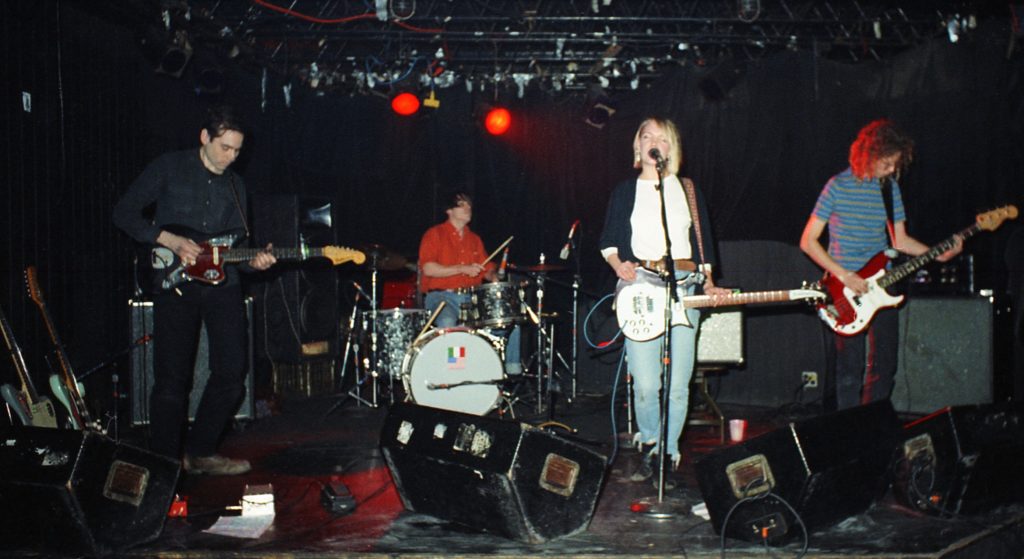 Muskellunge was something else. For one thing, they looked so clean. And this noise was…pretty? An earnestly beautiful racket, even, soaked in fuzz pedals and feedback. There was John on the left, a magician of guitar effects and slightly off-kilter dissonance, a serial collaborator and social introvert, known for massively expanding the sound of any project he touched. At center stage was Rebecca. Her languorous alto, as much a part of the wall of sound as everything else, spread over the din like a sugary layer of molasses. To be sure, their sound was muscular enough, loud-and-fast enough — courtesy of garage-band drummer Eric and bassist Benji — and trebly enough to keep ears ringing for days. In that odd brief era when 45 revolutions-per-minute was the exclusive domain of obscure indie bands, I kept a well-worn copy of their 7-inch single, "Determined (Green Gold)" on one side, "Happy" on the other. The lyric sheet revealed bluntly complicated relationship analysis from a woman's perspective, uncommon in pop of the time.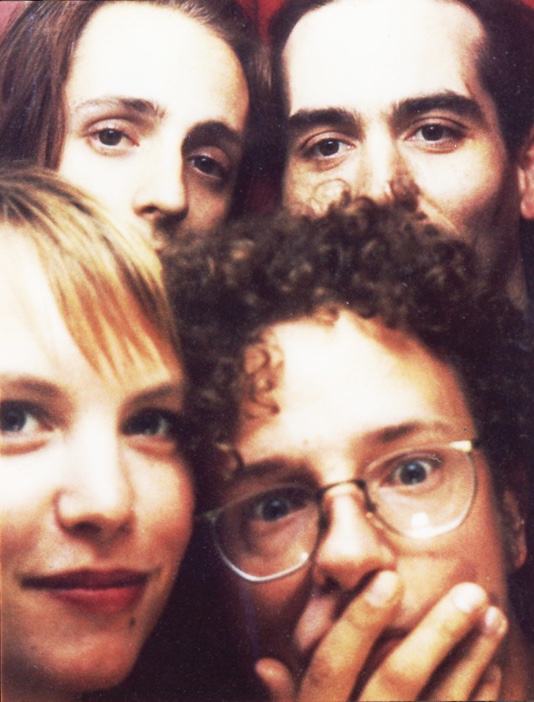 Why did it end? I never found out. I had vainly attempted to eavesdrop on brunch conversations with suspiciously hip-looking L.A. talent scouts. But the industry bubble was beginning to burst, not long before the internet would have made getting heard so much easier. Muskellunge left it all on the floor, with second drummer Bryan, in an epic farewell show at the Uptown in June 1994, on Rebecca's bittersweet 24th birthday. Eventually the Uptown disappeared as well, now the site of vacant retail space. That specific time and sound and place are long gone now, never to be replicated.
John and Rebecca went on to other bands, other states, and, I heard, didn't speak for a quarter-century. When she returned to Minnesota, they walked and talked and forgave, and decided to finally remaster and release an album's worth of the lost Muskellunge recordings. The songs sound just as good as I remember them. Maybe even better.
— Simon Peter Groebner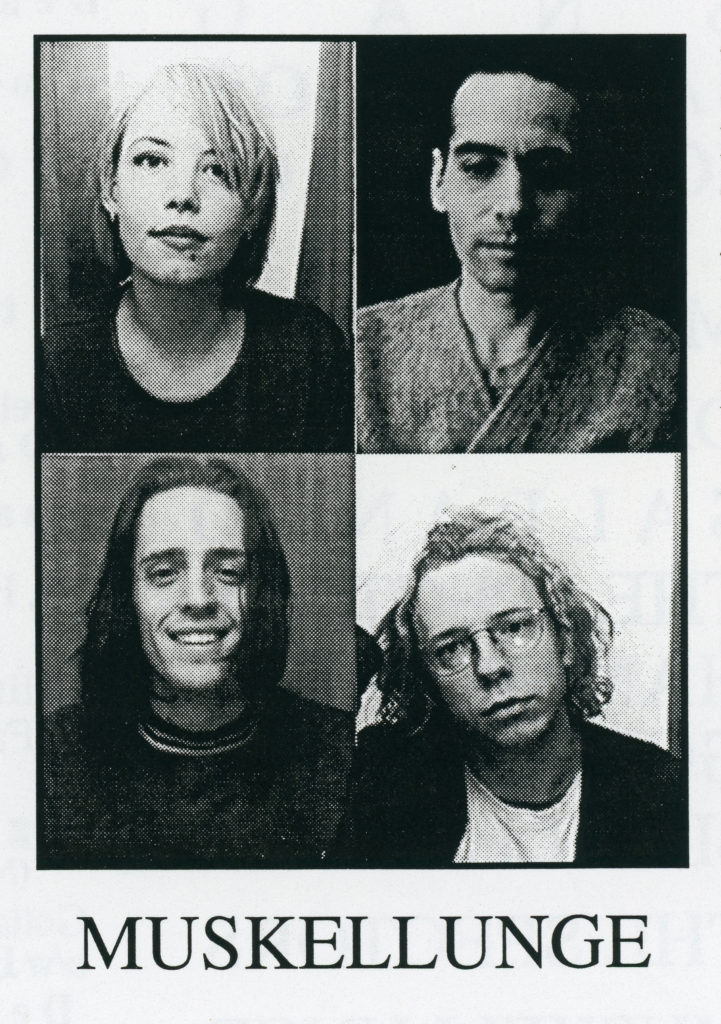 credits
Rebecca (Reba) Fritz vocals and guitar
John Crozier guitar and piano
Benji Boyd bass
Eric Tretbar drums
Bryan Hanna drums
Happy and Determined
produced by Eric Pierson
and Muskellunge and
engineered by Eric Pierson
All other songs
produced by Bryan Hanna
and Muskellunge and
engineered by Bryan Hanna
Recorded at The Terrarium
and Eric's studio 1991-1992
Mastered by Jared Miller at The Filter Lab
Cover photograph by Daniel Corrigan
All songs written by Fritz/Crozier except Chartered Trips written by Bob Mould