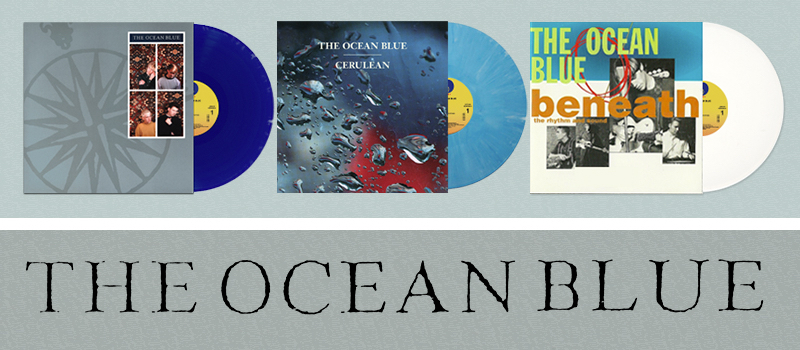 Korda Records and Shelflife present The Ocean Blue's Sire album catalog reissued on glorious 180 gram vinyl with limited color and black editions. Preorders are available now and records will ship in November 2015. 
Limited Edition 180 Gram Color LPs
1. The Ocean Blue – LP on deep blue vinyl
2. Cerulean – LP on cerulean swirl vinyl
3. Beneath the Rhythym and Sound – LP on snow white vinyl. Includes bonus track "Sea of Green".
Preorder now available. $25 each or get all 3 for $69 at Shelflife:
http://www.shelflife.com/catalogue/theoceanblue.html
Related show